It's no secret that your creative loved ones can be pretty difficult to shop for. They either 1. Have everything they want or 2. Are extremely picky… the situation typically leans toward the latter. We figured we would help you all out, and give you an idea of what to give your favorite creative guy or gal this holiday season. Here's a list of the gifts we have our eyes on:
Dan, Creative Director
Logitech Performance Mouse
Dan says: I like a good mouse. It sounds silly but you end up using that all day.
Bose Headphones (noise cancelling)
Dan says: Anything Bose is pretty great. The earpods and noise canceling over ears are great.
Saddleback
Dan Says: If you're super thoughtful, a nice briefcase is cool. I have a Saddleback and it's awesome.
Chris, Designer
Moleskin Notebook
Chris says: I love a versatile notebook that can withstand a variety of media. Whether it's drawing or writing a good moleskin goes a long way for keeping ideas afoot.
Pick Me Up Book and I love my Hair Adult Coloring Book
Chris says: Interactive Books are great for relaxing the mind. Adam J.K's Pick Me Up is filled with activities and wordplay that is relatable and raw.
Enamel Pins
Chris says: Enamel Pins are gaining popularity, but what I love about them is how expressive they can be. Pin makers such as Pintrill and Super Team Deluxe do a great job at providing amusing takes on popular culture & everyday life.
Sean, Account Executive
Glare Reducing Eyeglasses
Sean says: For us modern types that sit and stare into a computer all day, these help reduce eye strain and, ultimately, headaches.
K-Bell Dress Socks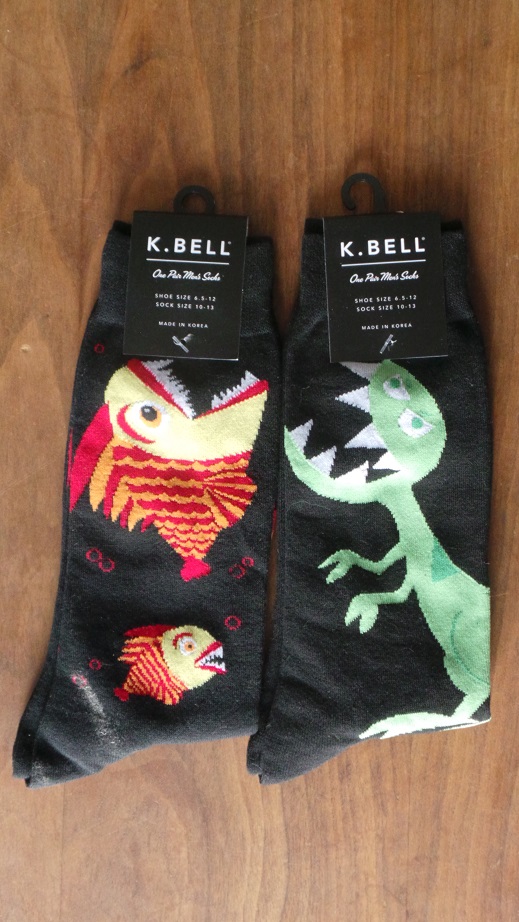 Sean says: I've become a fan of this brand - I've got their zombie, werewolf, alien, and one of the beer bottles left. Don't ask…
Dress Shoes
Sean says: A good pair of dress shoes is an essential part of any professional's toolkit. As much as I'm pounding the pavement, I've been running through pairs like gangbusters.
And last but not least…
World Peace
Sean says: I mean hey, why not?
There you have it folks, happy shopping!